Schedule Routine Oil Changes for Your Volkswagen   
Regular oil changes are a necessary part of keeping your Volkswagen in good working condition as you cruise through the Palm Coast, FL region. Scheduling an oil change or any other auto service work for your Volkswagen is easier than ever at Tom Bush Volkswagen. Our mechanics are your best choice in the Jacksonville area for all the auto service work you might need. Always be sure to check back on our website for the latest information on promotions and discounts before booking your next auto service appointment in Riverside, FL. Oil changes are just one of the many services the team at Tom Bush Volkswagen can provide.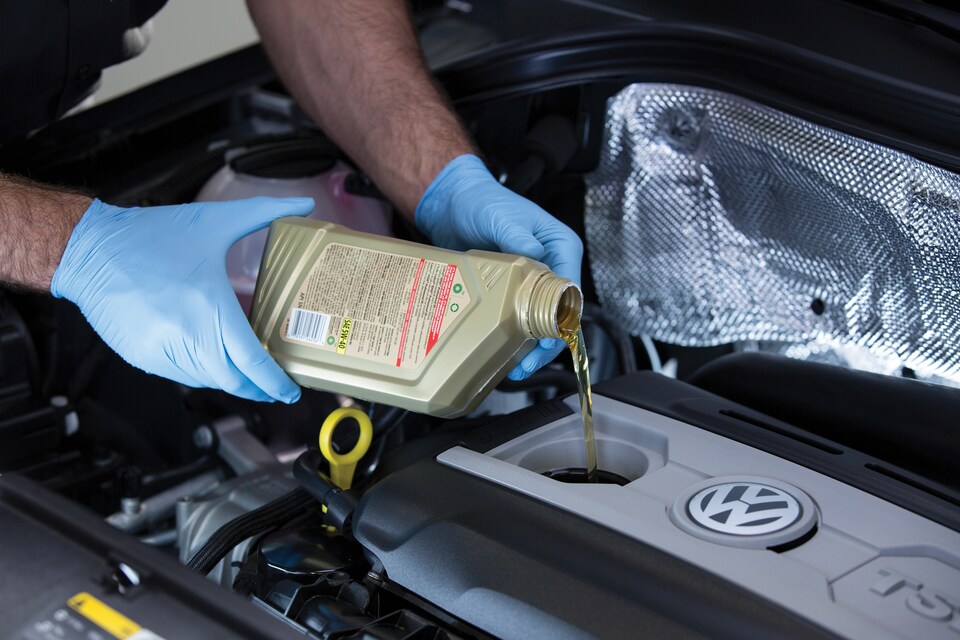 How Often Should You Change Your Car's Oil?  
Each vehicle is a bit different in terms of how long you can wait in between getting the oil changed. It is a good idea to maintain accurate service records for your Volkswagen so that you know exactly how many miles you have driven in the Orange Park area in between oil changes. This will also ensure that you are meeting all the regular service requirements to keep up with the manufacturer's warranty for your vehicle. If you cannot recall the last time that your Volkswagen had its oil changed in Daytona, FL, it is a good idea to schedule a service appointment for your vehicle as soon as possible and definitely before any extended road trip out of the Jacksonville Beach area. Missing the mile mark for an oil change by a few miles is no reason at all to panic, but it is recommended that you keep consistent with oil changes to the extent possible.  
In addition to having your oil changed, experienced mechanics will check to make sure that your air filters do not need to be replaced after dust and particles start to fill them up over time. When your car is up for an oil change in Saint Augustine, this is also a good time to check the tire tread and pressure. The benefit of getting regular oil changes is that you may extend the life of the engine because the oil does not develop into a thick sludge. Changing your car's oil regularly prevents harmful particles from accumulating and wearing down the engine as they come into contact with gears.