Volkswagen, over the years, has built up a reputation for value that's on par with the best of the rest of the luxury market. New cars like the Volkswagen Passat? They've been the foundation on which much of that reputation was grounded.
The newest Passat is no exception. While its stylish design and refined driving manners are appealing, many drivers will be drawn to its comfortable interior and robust collection of standard features.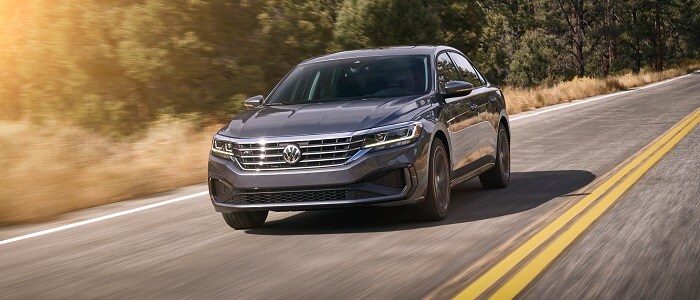 ​
Get More with a New 2020 Passat
One of the first things many of our Jacksonville-area customers comment on when they slip inside the 2020 Volkswagen Passat, is how roomy it is. This mid-sized sedan offers a sizable cargo space that's only matched by a backseat that treats legroom like a must-have.
Its spacious design comes on top of a standard feature set that includes amenities like Apple CarPlay/Android Auto and safety equipment like blind-spot monitoring rear cross-traffic alerts, and more. You also can't knock the Passat's 4-year/50,000-mile bumper to bumper warranty. It covers every last little bit of the car and also includes two years of free maintenance.

​
Come Find Out More at the Tom Bush Volkswagen
As valuable as the 2020 Volkwagen Passat might be, even the best cars demand a bit of personal scrutiny. That's why we'd recommend you come and visit us at Tom Bush Volkswagen. We can tell you more about our new inventory and help you compare the Passat to its chief competitors.
Most importantly, we can set you up with a new vehicle test drive. Even with all of the information we can offer you, nothing will tell you more about the 2020 Passat than a few minutes in the driver's seat.